THE HUFFINES WORRY-FREE CERTIFIED PREOWNED PROGRAM


We would like to share with you some of the differences in how we help our customers purchase pre-owned vehicles here at Huffines.
 Huffines has been serving the North Texas area since 1924.
 Huffines was voted the Best Pre-Owned Dealership in Denton and Collin counties by the readers of the DFW Community Newspapers and the Dallas Morning News.
 Huffines was also voted the Consumers' Choice Award for Business Excellence Auto Dealership Group of the Year since 2008.
 More and more of our customers are telling us that they want a dealership where they can get a great deal without the usual Pre-Owned car buying hassle.  Some people didn't want to do it. Some people just felt they weren't any good at it.
The second thing our customers tell us is that they want to be able to feel confident that they have bought a quality vehicle and have the peace of mind of knowing that the dealership will stand behind the vehicle.  
Our customers told us what they wanted and we listened.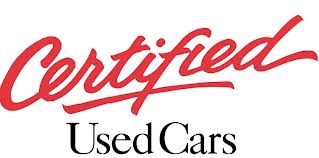 We have designed the Huffines Worry-Free Certified Pre-Owned program to address all of our customers' concerns and more.
First and foremost, Huffines only sells certified Pre-owned vehicles.
Second, we have 'No Hassle Pricing'. At Huffines, we don't play pricing games.  Huffines does not artificially inflate our pre-owned prices in the hopes of winning a negotiating contest with our customers. Many dealers price their Pre-Owned vehicles thousands of dollars over market value.  Then when those dealers discount their vehicles during the negotiation 'hassle' the customer feels good but later the customer finds out they still paid too much.  On the other hand, Huffines believes you should not have to be a great negotiator in order to get a great value.  That's why our customers will always find the best below market Huffines' No Hassle Price clearly displayed on each and every Huffines Pre-Owned vehicle.
Third, Huffines takes in thousan
ds of vehicles in trade from our guests every year.

 

We only keep the best of the best for our Huffines Worry-Free Certified Pre-Owned Program.

 

Vehicles are rejected from the program based on their
CarFax report and a 125 point inspection report.

 

We provide you with a free copy of the CarFax Vehicle History report and the 125 Point Inspection Report.
Those vehicles that don't make the cut are sent away to the Auctions and you will find them at dealerships all over the DFW area.

Those vehicles that make the cut are brought up to certification standards.
All of our Pre-Owned vehicles are either Factory Certified or Huffines Worry Free Certified.  The Huffines Value Certified vehicles go through an 80 point certification process.  The Huffines Premium Certified vehicles go through a 125 Point Certification process.
All of our Huffines Worry-Free Certified Pre-Owned Vehicles up to nine years old with less than 100,000 miles, come with a 90 day, and 3,000 mile limited warranty or any remaining manufacturer's warranty whichever is greater.
 It is very important to Huffines that you are happy with your new vehicle so you have 3 days or 200 miles, whichever comes first; to make sure the vehicle meets your expectations. Huffines is so confident in our certified Pre-Owned vehicles that we provide you with a 3 day or 200 mile money back guarantee.
 Now with the Huffines Worry-Free Certified Pre-Owned Vehicle Program you can purchase a Pre-Owned Vehicle and give yourself of peace of mind."
I'm sure you'll be glad we made the decision and commitment to doing business this way?
RECAP:
HOW WE ARE DIFFERENT:
We only sell Certified Pre-owned Vehicles

Manufacturer's Factory Certified Vehicles

Huffines Premium Certified Vehicles, 125 point Certification process

Huffines Value Certified Vehicles, 80 point Certification process
In business since 1924

Consumer's Choice Award

 

for Business Excellence, Auto Dealership Group of the Year 2008, 2009, 2010, 2011, 2012

Top awards from the DFW Community Newspapers, Dallas Morning News
WHY WE ARE DIFFERENT?
 Because our guests tell us they want:
·

        

A great

 

deal without the hassle
·

        

A dealership that stands behind the vehicle
THE HUFFINES CERTIFIED PRE-OWNED PROGRAM:
                        -Below Market Pricing          
                        -Only the Best of the Best
                        -CarFax
                        -125 Point Inspection
                                    -Rejects go to Auction
-All issues addressed for 'Premium' (125 points as applicable), all safety and drivability issues addressed for 'Value' (80 points as applicable).
-Guaranteed Great Ownership Experience
                  -90 day, 3,000 mile warranty
                  -3 Day Money Back Guarantee