Find Your Vehicle's Parts and Accessories at Our Parts Center
Getting a new car comes with plenty of decision making. Would you rather purchase or lease, or is buying new better than opting for pre-owned? Should you go with a sedan, truck, or SUV, and what trim level is the best value? These questions require consideration and research, but they only scratch the surface of what it means to be a car owner. Once you have your vehicle in tow, you have to take it in for service regularly and replace damaged parts when necessary. 
At Huffines CJDR Lewisville, our dedicated staff will help you find genuine OEM parts from our Mopar Parts Center. We make ordering parts easy, allowing you to initiate this process in person or online. Plus, our Mopar Service Center technicians have the training and expertise to install and replace your vehicle's components in no time so you can get back on the road as soon as possible.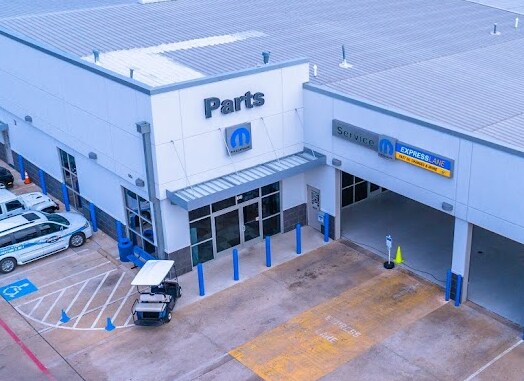 If you're trying to bring your vehicle back up to full health or accessorize it to make it truly yours, Huffines CJDR Lewisville in Lewisville, Texas, is your new best friend. Call us to schedule your maintenance or repair visit or to have any of your questions about our services answered.
Our parts department hours are from 7 a.m. to 7 p.m. from Monday to Friday and 8 a.m. to 5 p.m. on Saturday. Our store is closed on Sunday. You can call about your parts by calling Huffines at 972-471-9879. We look forward to helping you and your vehicle in any way we can.