Find Your Vehicle's Parts and Accessories at Our Parts Center
Taking your vehicle in for its regular recommended maintenance tasks or when a surprise arises is an integral part of ensuring you get the most out of your car, truck, or SUV. If you're looking for expert vehicle repair or maintenance in the Lewisville, Texas, area, head to Huffines CJDR Lewisville. Whether you're caring for a Chrysler, Jeep, Dodge, Ram, or any other make and model, Huffines CJDR Lewisville's experienced and certified parts and services can help you properly care for your ride.
Whether it's a common maintenance task like getting your oil changed or something more complex, such as repairing your transmission, you can expect a professional and honest experience by choosing Huffines CJDR Lewisville. Come see for yourself our customers keeping return to our award-winning dealership when they need a new vehicle, genuine parts, and maintenance services.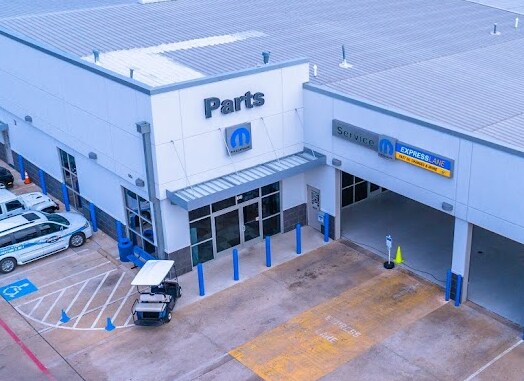 If you're trying to bring your vehicle back up to full health or accessorize it to make it truly yours, Huffines CJDR Lewisville in Lewisville, Texas, is your new best friend. Call us to schedule your maintenance or repair visit or to have any of your questions about our services answered.
Our parts department hours are from 7 a.m. to 7 p.m. from Monday to Friday and 8 a.m. to 5 p.m. on Saturday. Our store is closed on Sunday. You can call about your parts by calling Huffines at 972-316-4023. We look forward to helping you and your vehicle in any way we can.